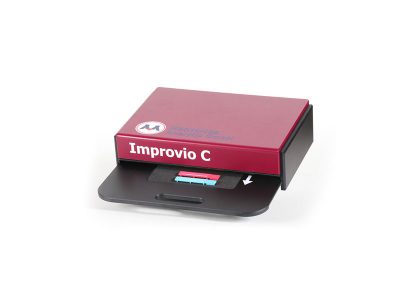 Improvio Scanner Systems
For evaluation of the results you can choose between three different scanner types, depending on the laboratory size. Each scanner is adapted to the western-blot-test system for perfect clear results and is equipped with a software package for detailed test information.
Every scanner can be used for a detection of specific IgE and IgG4 with AllergyScreen® and AlleisaScreen® Teststrips. The analysis and the corresponding printouts can be generated in all languages.